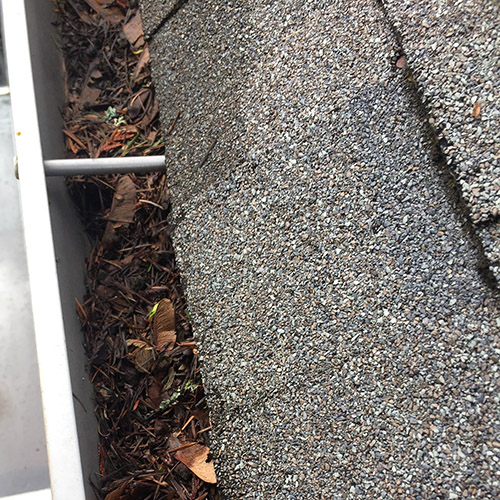 Gutters are easy to forget about, so long as they are draining you probably do not think about them.
But when gutters stop working it's often because of improper maintenance, cleaning or other neglect. We can clean your gutters, removing pine needles, leaves, branches, moss and all sorts of other odds and ends that somehow got in there.
We will leave your gutters sparkling clean and can also get you on a maintenance plan so that they stay clean. With our wet northwest winters you want those draining properly all year long.